1 April 2020, Mathare, Kenya – Last month 10-year old Tabitha Muthoni was first in line to wash her hands at the new handwashing station in the Mathare informal settlement. Ten days later she carried out hand wash number 8,000 at the same place.
"I am very happy that I and my family and friends have had a place to wash my hands," said Tabitha, "I hope that this will make sure I don't get the Corona virus."
When reports about the COVID-19 pandemic began appearing, the youth leaders at the Mathare One Stop Centre, which is supported by UN-Habitat, became alarmed at the threat posed by COVID-19 to their community.
The One Stop team realized that the local community, who mostly do not have running water at home, were unable to carry out the simple, protective measure of washing their hands.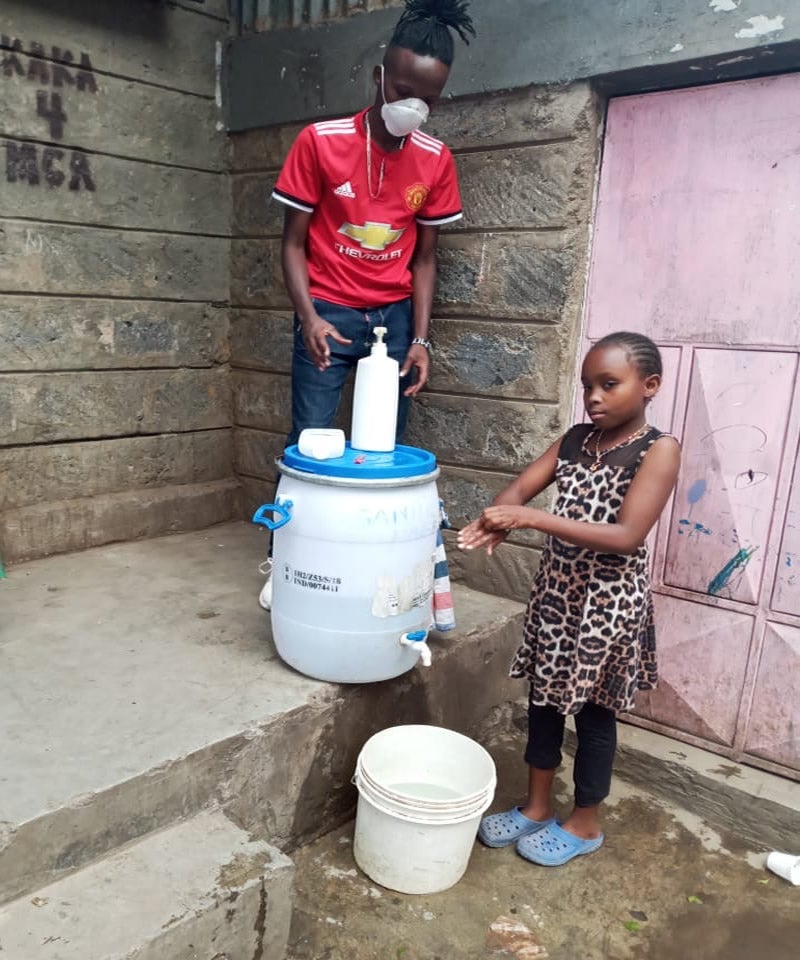 In Kenya's informal settlement Mathare 10-year old Tabitha Muthoni washes her hands at the new facility set up by the Mathare One Stop Centre to combat the spread of COVID-19 UN-Habitat
Less than two weeks after the first COVID-19 case was announced in Kenya, the group, with the support of UN-Habitat, set up two handwashing stations in the Mlango Kubwa community of around 50,000 people – one at the Mathare One Stop Centre and the other at a nearby junction.
"Since we set up the station we have seen increased interest in handwashing," said Isaac Muasa, Coordinator of the Mathare One Stop Centre. "People feel better that they are able to do something to protect themselves and their families."
In the coming week, five more handwashing stations will be opened in Mathare and another five in the informal settlement of Kibera supported by youth groups from those communities. These new stations are funded by UN-Habitat's Participatory Slum Upgrading Programme (PSUP). UN-Habitat will also engage in Kilifi County in partnership with the Government of Kenya. Staff from UN-Habitat are providing technical guidance to the Government's interventions in informal settlements.